Vendron
®
Go - Mobile Vending Solution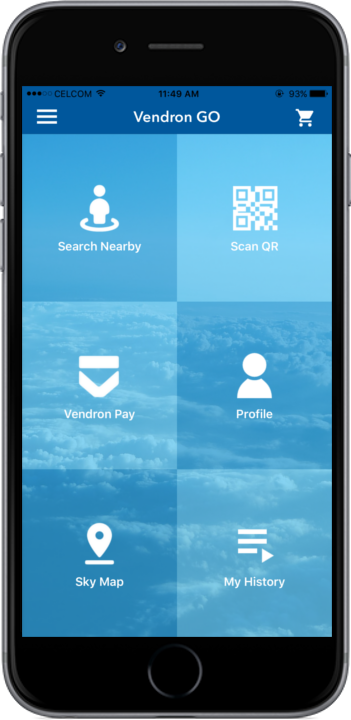 Vendron® Go is a mobile vending application that act as an alternate screen for vending machines that is running Vendron®. Vendron® Go makes traditional vending secure and convenient, which completes the omni-channel smart automated retail solution.
Nearby Machines
Difficulties finding nearby machine? Difficulties finding your desired product? View and browse online with Vendron® Go.
Machine & Cashless Payment
Vendron® Go allows you to pay from your phone with your own convenient payment modes.
Scan, Browse & Pay
Difficulties when purchasing? Scan QR code, Pay and Take. Never miss your purchase again.
Vendron Alternate Screen
Vendron® Go supports vending machines that are not equipped with input devices by acting as an alternate screen.
Skymap
Vendron® Go pin-point machine's location in your map. Let's plan your journey to the nearest machine.
---
Please get in touch with us to know more how our Vendron® Go mobile vending solution can assist you in your smart vending and automated retail operations.