Smart Industrial Vending Machine
In most cases, regardless of sector or industry, the most common areas waste in business is inventory wastage, especially on product-based businesses, inventory can be a massive waste. These might occurs due to materials are not being used effectively or throwing out excess inventory that perishes or expires. As a pioneered in this industry, we have something that you are looking for in order to:
avoid critical stock-outs - Alert operator to restock in time
avoid overstock - As a result on analyzing the consumption trend
reduce total costs - As a result of controlling consumption and pay-per-use consignment
increase productivity - Can be access by workers 24/7, immediately available
---
Dispense Control Configuration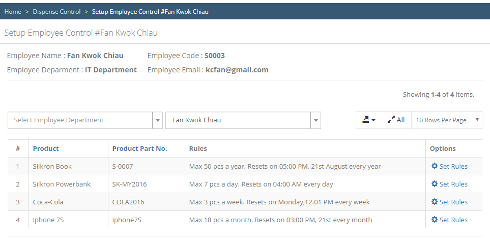 Employee Control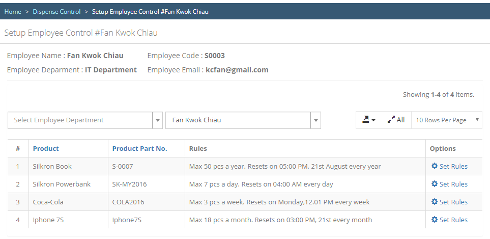 General Industry Reporting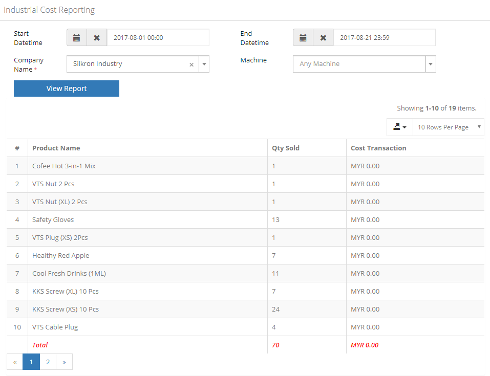 Employee Dispense History Log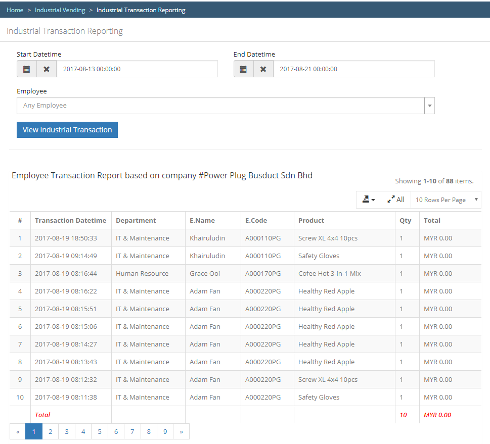 ---
Intuitive touch-based multimedia interactivity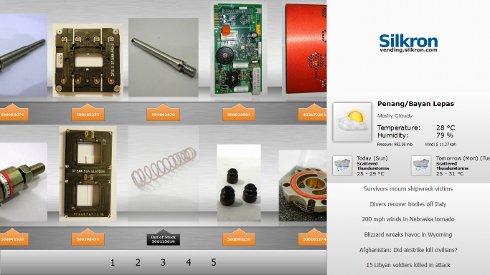 Part Information can be shown to requester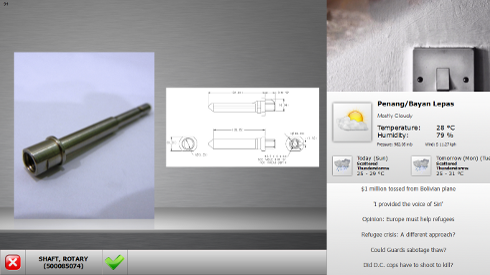 Tracking of details of the part check-out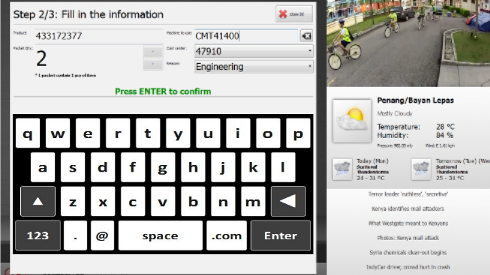 Employee badge for Verification and Traceability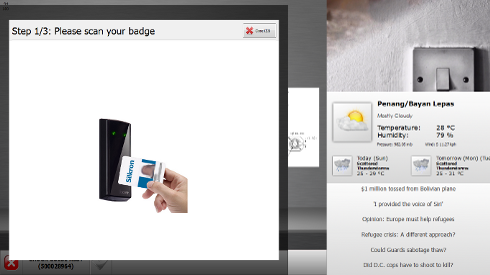 ---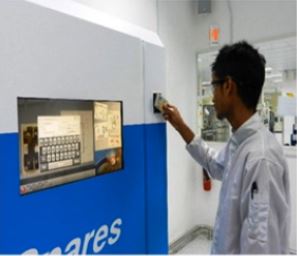 1 - Scan Badge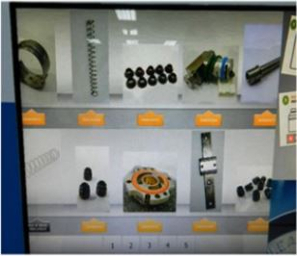 2 - View Part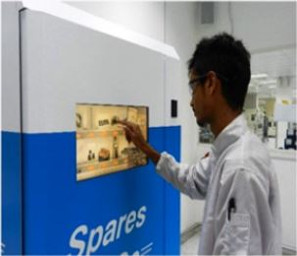 3 - Select a Part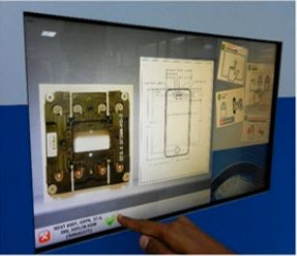 4 - Confirm a Part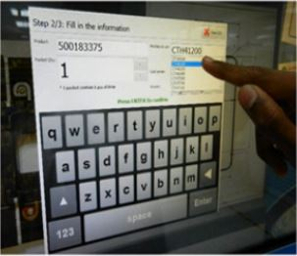 5 - Key Your Requirement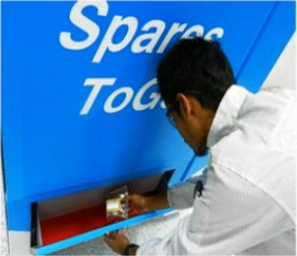 6 - Collect Part
Vending Machine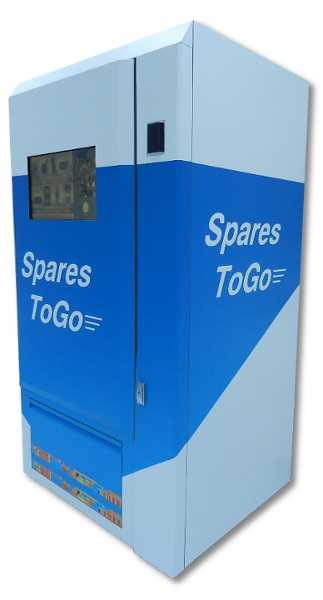 Silkron's Vendron enables various types of inventory management solutions:
Vending Machine
Cabinets
RFID Bin stock solutions
With this robust system of actively tracking and capturing the parts usage by the employees, all the supplies can be "self-served" by employees, thus the company shall be no longer afraid of the wrong item falls to the wrong person, with control and monitoring on consumption.
With the help of applied accountability factor and auditable tools via Vendron Cloud, the company is able to trace where were the items being used while still supplying with the right parts Just In Time (JIT). With Vendron smart vending technology, the company can also implement the consignment and pay-per-use concept on the items and parts, where the items are only being billed and paid for after they were dispensed from the industrial vending machines.
From now on, your company can practice :
" Giving the right items with the right quantity to the right people"
---
Please get in touch with us to know more how our Vendron solutions and smart industrial vending machines.