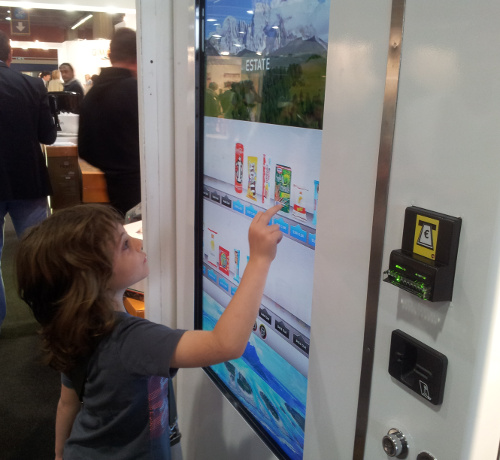 Vendron platform creates an ecosystem for the vending operating environment and connecting each partners in the value network. Vendron ecosystem builds value for all parties in a given market by engaging more consumers, simplifying operating processes, and enable
unlimited scalability
, flexibilities and possibilities in smart vending and automated retail environment.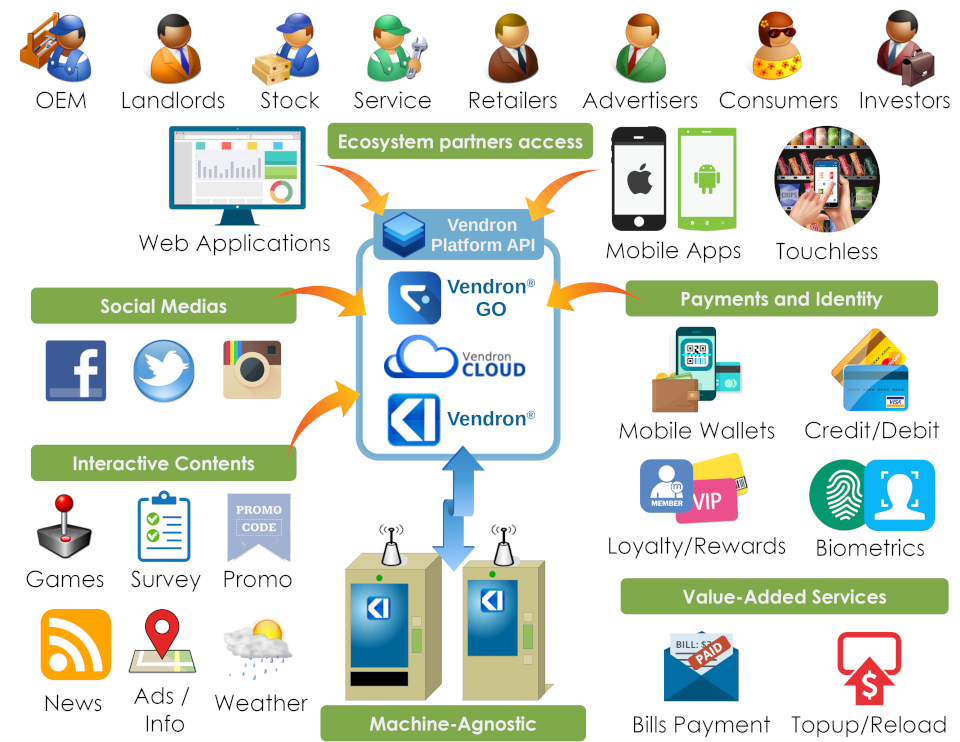 In the heart of Silkron
®
Smart Vending and Automated Retail solution, Vendron
®
software platform
is a plugin-based framework, in which all functionality and
features are developed as plugins
and installed to the platform. It enables the smart vending machines and interactive self-service payment kiosks to be capable of: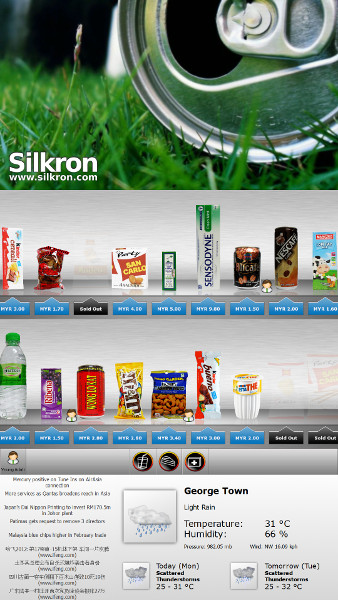 Video Analytics
With video analytics, the
smart vending machine
plays ads and promotes products based on the viewer's demographics such as gender and age group. When customers approach the smart vending machine or self-service payment kiosk, Vendron's video analytics function can also make recommendations based on their demographics of gender and age groups, or what they just purchased, for cross-selling purposes.
Digital Signage
The adoption of digital signage will generate a new source of advertising income for vending operators, leveraging on the high-traffic location of the
smart vending machines
and
interactive self-service payment kiosks
. Targeted ads can be displayed based on the locations and sales history of the smart vending machines, touch screen vending machines and self-service payment kiosks.
Cash / Cashless payment
Accepting both cash and cashless payment such as debit/credit cards, mobile payment, internet payment and so on will provide convenience to the customers and indirectly promote more sales, besides encouraging the sales of higher value items.
Multimedia Interactivity
Multimedia interactivity with large touch display on touch screen vending machines will attract more attention and will be very appealing to the potential customers, thus increase sales of the products.
---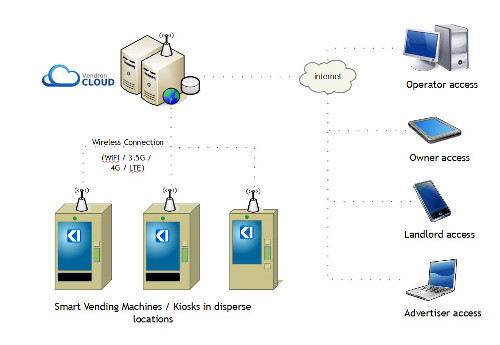 ---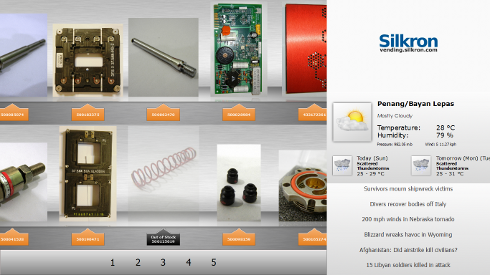 Industrial segment too deserves smart
industrial vending machines
that would save productivity, time and cost and even lives by promoting occupational and environmental health and safety in the workplace, with a little bit of fun and lively interactivity. Smart industrial vending machines dispenses industrial spare parts and Personal Protective Equipment (PPE) effectively and efficiently with 24/7 availability to the users in need. It can reduce the part retrieval time and wastage of inventory while increasing the efficiency of inventory maintenance process and optimizing the stock level with full visibility into the consumption and trend.